Miller Time Joe!
Written in 2012!
Our Ancestors
Robert was born in 1880.
I don't think he did anything extraordinary in his life.  At least nothing about him on the Internet. I did not find him any descendants.
Robert was the son of Joseph Lagasse and Edwina Newcity.
You see where I am going don't you.
Robert was Dennis Lagasse II's nephew. I probably have a picture of Robert, Edwina or Joseph in my collection of unidentified ancestors.
Maybe they will never be identified.
Robert Lagasse is the one who guided me to the Newcity family while I was looking for my great-grandfather's siblings.
Robert guided me to his parents' headstone.
Then this headstone led me to Calista's headstone.
Edwina is a direct descendant of Mathurin Villeneuve.
This is a text from the Villeneuve family association. It's in French.
Mathurin Villeneuve

Un des ancêtres des Villeneuve d'Amérique

---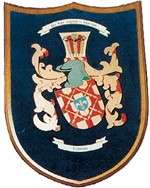 Mathurin Villeneuve est le fils de Mathieu et de Jeanne Chauchet…
View original post 2,109 more words